Press Resources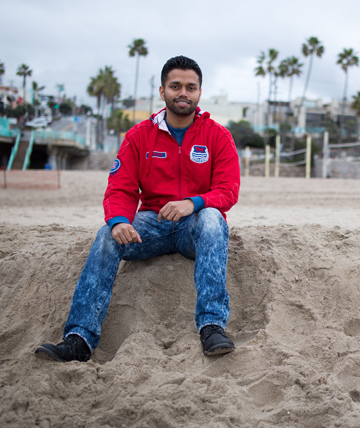 Award Winning Director of Photography
& Digital Colorist Aakshay Parab:

Creating Waves with His Stylistic

Approach Towards Minority-Centric Films

Establishing himself as a filmmaker specializing as a Director of Photography and Digital Colorist, Aakshay notes:

"the role of a Director of Photography and Digital Colorist in completion of the film is exactly that of a painter who paints a canvas."

He keeps a keen eye and open mind to bring to life the visions of his Director as well as the Writer.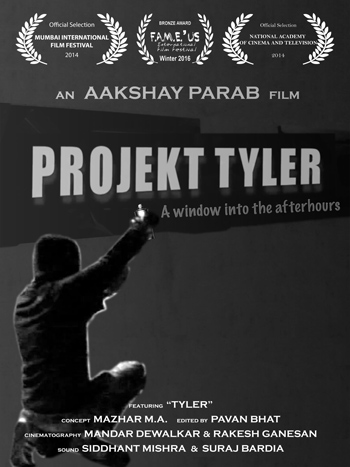 His choice of projects has mostly been women-centric because he believes there is much work required for the de-objectification of women.

Aakshay also intends to further the cause of minorities in various walks of life and the world of LGBT community through his work.


The Moment is a woman-centric short for which he was the Director of Photography (DP) and Digital Colorist. This is the heart wrenching story of a woman who kills her husband in a fit of rage.

Being the Director of Photography helped Aakshay work at an organic level by keeping the soul of the story intact. He chose to give a strong Hitchcockian dash to his own stylistic high contrast and low key light design to maintain the overall tension in his film.

The Moment went on to win the Award of Recognition for Film Short at The Accolade Global Film Competition in 2016.


Another of his women-centric films is The Derelict. He was its Writer-Director and Director of Photography. It screened at the New York Short Film Festival in November 2016 and was also an Official Selection of the Autumn 2016 Creation International Film Festival. The film, inspired by true events, is the story of Marie who tries to unite with her only son after life in prison. She is hopeful of resurrecting this precious relationship.

Aakshay Parab on Set


Click Here to Download Formatted, Printable Press Release

Online Press Release

Aakshay Parab's Own Website




Aakshay Parab is available for interview,
contact: Steve Thompson

Thompson Communications
856-942-4434

Skype: stephen.thompson580
steve@thomcomm.com
Facebook
Twitter