Author
Peter Wooley

Peter Wooley
has just completed his latest book, a novel: You Only Go 'Round Once, a kind-hearted, sometimes shocking, and continually fascinating novel about three men's unique, fifty-year friendship.

In the fall of 1956 three guys who grew up along the same river in Northern Indiana had a chance meeting in the cafeteria of a small university in Southern Indiana.

Their stories begin as very young men in Hawaii and Germany, then proceed to Southern Indiana, Montana, Florida, Hollywood, and the Middle East.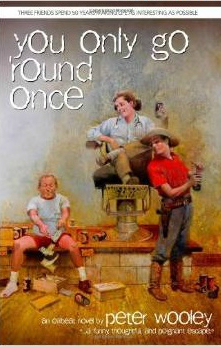 "After fifty years of helping to put flickering images on a flat screen, I've had this uneasy feeling that the same stories are being told over and over. Out of personal experiences, I felt that what was missing was a good, old fashioned, genuine 'buddy' story without the generous flowing of violence, he-man stunts, and...testosterone."


Download Press Release on Author Peter Wooley's
You Only Go 'Round Once
You Only Go 'Round Once on Amazon
***************************************************************************
Second Edition Now Published!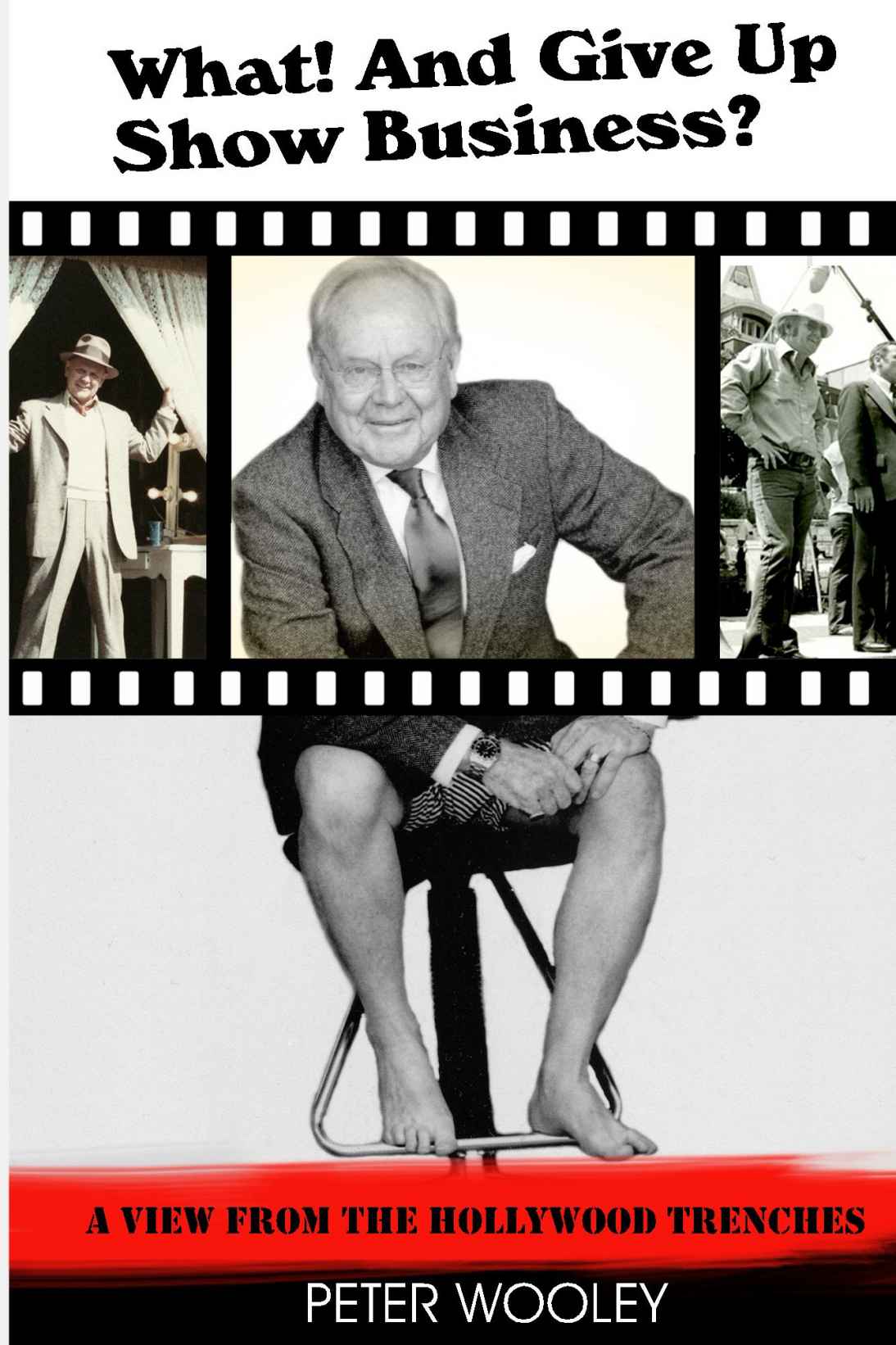 What! And Give Up Show Business?
A View from the Hollywood Trenches
Four New Chapters Added!


The reminiscences of Hollywood's top
production designer, who recalls:

* Robert Mitchum falling off a barstool
* Brian Keith's creative, incessant swearing
* The fate of the fake bird droppings
on the set of Mel Brooks' High Anxiety.

From Katharine Hepburn to Danny Thomas to Robert Redford to Dolly Parton to Don King, and even Billie Barty -- Wooley's met them all and watched them all and tells all. And his memories are not just about stars, but also about the scores of creative, clever, zany, egotistical characters he's worked with in his demanding and creative profession.

Full of fun and gossip and yarns, Peter's stories will take you from Hollywood, to Africa, to Greenville, North Carolina, and back! It's for everyone who wants to know what really goes on behind the scenes.


"Fraught with insight and mirth, just like Peter Wooley himself."
-- Mel Brooks, writer, director, actor

Download Press Release on the Second Edition of
Peter Wooley's "What! And Give Up Show Business?
A View from the Hollywood Trenches"

Peter Wooley on IMDb

What! And Give Up Show Business? on Amazon



Peter Wooley Describes the Day He Met Katharine Hepburn
***************************************************************************
Author / Production Designer / Producer
Peter Wooley

is available for Interview by Appointment



Contact:
Steve Thompson




Thompson Communications
856-942-4434
steve@thomcomm.net